ALASKA rode another beast of a performance from Calvin Abueva as it drubbed Barangay Ginebra, 87-69, to remain unbeaten since the super rookie joined them in the PBA Philippine Cup at the Smart-Araneta Coliseum on Sunday night.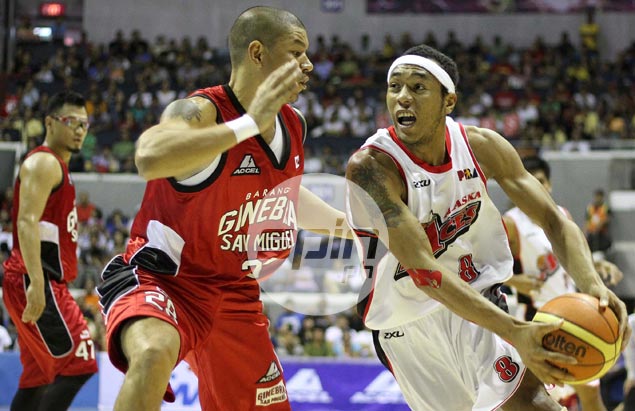 Abueva, the second overall pick in this year's Draft, barely missed on a third successive double-double as he had a game-high 19 points and nine rebounds on top of three assists and one steal for the Aces, who extended their winning streak to four games after starting the conference with two losses.
Abueva provided the spark off the bench right in the first period where he pumped in nine markers to give his team the lead which they protected throughout.
It was not just an one-man show, however, as JV Casio, Cyrus Baguio, RJ Jazul, and Sonny Thoss all delivered significant numbers for the Aces, who dealt the Kings their third straight loss.
In just his first game back from an injury, Dylan Ababou led the Kings with 14 points, while LA Tenorio added 10 in his first game against his former squad.
-@KarloSacamos, Spin